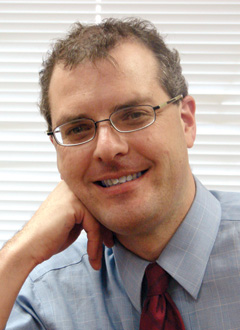 Barry Gilmore, a National Board Certified Teacher, has taught English and social studies for over fifteen years, including ten years of teaching at Lausanne Collegiate School in Memphis, Tennessee, where he also serves as English department chair.   In addition to his work at Lausanne, Gilmore serves on the faculty of Tennessee Governor's School for International Studies each summer and regularly presents his teaching ideas to groups around the country.  He is the author of six books for teachers and students, including Plagiarism: Why It Happens and How to Prevent It (Heinemann 2008).  Gilmore is a past president of the Tennessee Council of Teachers of English and has received numerous honors for his teaching, including awards from NCTE, TCTE, SMCTE, and the Tennessee Holocaust Commission.  In 2005, the U.S. Department of Education named him an American Star of Teaching.
Barry Gilmore is a Heinemann Professional Development provider.
Speakers
Invite Barry Gilmore to speak at your school, district, or conference through Heinemann Speakers.