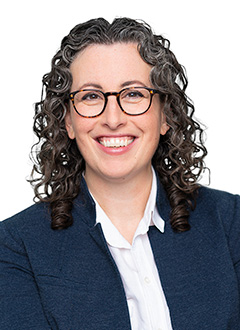 A literacy consultant, researcher, and author, Jennifer Serravallo worked for eight years as a staff developer and national consultant at the Teachers College Reading and Writing Project at Columbia University. In this capacity, she helped urban, suburban, and rural schools implement exceptional literacy instruction through reading and writing workshops. While working toward her MA at Teachers College, she taught grades 3-5 in two Title I schools with large class sizes, high numbers of ELLs, and an enormous range of learners—an experience that galvanized her to develop a several professional resources for teachers: Independent Reading Assessment: Fiction (Scholastic, 2012) and Nonfiction (Scholastic, 2013) for grade 3-5 educators, Teaching Reading in Small Groups (Heinemann, 2010) and Conferring with Readers (Heinemann, 2007). She is the author of two new resources: the Literacy Teacher's Playbook for grades 3-5 (Heinemann, 2013) and K-2 (Heinemann, 2014).
Learn more about Jen and her work at www.jenniferserravallo.com, or connect with her at @jserravallo.
In this video at The Teacher Channel, you can see how Jen's deep experiences with teaching, learning, and staff development help her to provide expert teacher-to-teacher feedback---even outside her usual content area.
In her second video in a series at The Teacher Channel, Jen provides feedback on a third-grade reading lesson that introduces students to the strategy of finding the main idea in a text.
Check out Jen's guest blog about transitioning readers to chapter books at chartchums
Speakers
Invite Jennifer Serravallo to speak at your school, district, or conference through Heinemann Speakers.
Webinars
Workshops
Providence, RI

9/25/2013

Philadelphia, PA

11/19/2013

Hauppauge, NY

12/4/2013