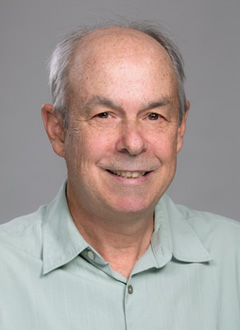 Ralph Fletcher has been a mentor to teachers and young writers everywhere. Ralph's latest Heinemann books continue this tradition. What a Writer Needs, Second Edition mentors teachers and writers in the elements and craft of writing. Mentor Author, Mentor Texts brings inspiration to teachers and students by sharing Ralph's own writing across numerous genres plus writer's notes that reveal his thinking.
Ralph frequently works with young writers in schools, and speaks at education conferences in the U.S. and abroad, helping teachers find wiser ways of teaching writing. Ralph is the beloved author of many bestselling teacher professional books including Writing Workshop: The Essential Guide; Craft Lessons; and Breathing In, Breathing Out as well as the author of firsthand classroom materials such as Teaching the Qualities of Writing and Lessons for the Writer's Notebook. Students know Ralph as the award-winning author of more than 20 books for children and young adults, including Fig Pudding, Twilight Comes Twice, The Writer's Notebook,and Marshfield Dreams: When I Was a Kid.
Ralph Fletcher online
» Read Ralph's latest thoughts at his blogLiving the Writing Life.
» Listen to an interview with Ralph Fletcher on Education Talk Radio—1/10/2012 (38:29)
» Learn more about Ralph at his website www.ralphfletcher.com and on Wikipedia at http://en.wikipedia.org/wiki/Ralph_Fletcher.