Jo Anne Vasquez
Topics include
Designing effective science lessons
Promoting learning through inquiry
Linking literacy development and science
Science and ELL students
Effective elementary science program administration
---
Presenter Bio
Jo Anne Vasquez is the author of the Heinemann title Tools and Traits for Highly Effective Science Teaching, K–8. An experienced elementary science educator who has taught primary through college level courses, she has achieved national prominence through her extraordinary contributions to science education as a keynote speaker and professional developer. She is a presidential appointee to the National Science Board, governing board of the National Science Foundation; a former president of the National Science Teachers Association; and a former president of the National Science Education Leadership Association. She has been recognized with many awards, including science education's highest award, the Robert H. Carleton Award, for her outstanding contributions to the field of science education at all levels.

Professional Development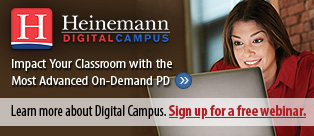 Heinemann PD Catalog-Journal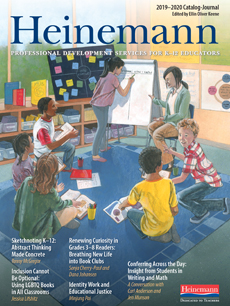 Be sure to read our latest issue of Heinemann's Professional Development Catalog-Journal. Our Spring 2013 issue explores how we can embrace the new emphasis on Common Core informational text without diminishing children's curiosity and appetite for knowledge, and the overarching importance of sticking with the foundations of best instructional practices.
Download and share provocative articles and resources presented by leading thinkers in our field here ».