Math & Science PD Support
Delivered On-Site by Heinemann-Trained Consultants
Heinemann Professional Development is proud to offer On-Site Professional Support in math and science Education from nationally respected Heinemann authors.
Heinemann's resources for math and science educators are growing rapidly. We've expanded our professional book offerings with a new commitment to share innovative and effective teaching techniques from math classrooms around the country, and introduced firsthand classroom materials that provide supplemental, research-based activities to promote deeper thinking among your students.
We're ready to help you and your students deepen your understanding of the subject, in the same way we have supported literacy learning for over twenty years.
Our list of exceptional presenters includes:
Math
Susan O'Connell
Honi J. Bamberger
Arthur Hyde
Lucy West
Science
Marlene Thier
Jo Anne Vasquez
Brian Campbell
Lori Fulton
Whether you need one day or multiple days of training and support, Heinemann Professional Development matches your needs in instructional process and math and science content with our authors' expertise.
Bring one of our nationally-known experts to your school or district. We'll provide the training you need to implement best math and science practices in your school.
Presenters:
Professional Development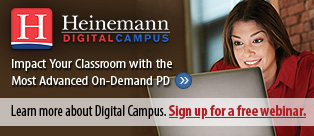 Heinemann PD Catalog-Journal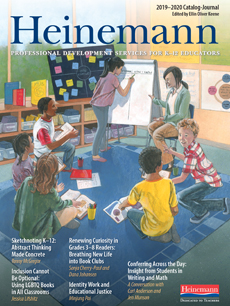 Be sure to read our latest issue of Heinemann's Professional Development Catalog-Journal. Our Spring 2013 issue explores how we can embrace the new emphasis on Common Core informational text without diminishing children's curiosity and appetite for knowledge, and the overarching importance of sticking with the foundations of best instructional practices.
Download and share provocative articles and resources presented by leading thinkers in our field here ».