Making Sense of Informational Texts

Unlock the treasures of informational texts.
Working through ideas and practices described in Linda Hoyt's popular book Make It Real, teachers learn how to use a range of reading experiences to equip students with a tool belt of content-area reading strategies designed to help them work through virtually any nonfiction text.

This seminar provides teachers with practical, classroom-friendly tools to make informational texts more attainable, scaffold vocabulary, and deal with content-specific challenges.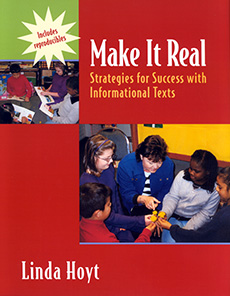 Comprehension from the Ground Up
Nationally recognized educator, author, and presenter, Sharon Taberski is a leader in the field of early reading instruction. A classroom teacher for 28 years, Sharon currently works in school districts throughout the country helping teachers set up reading and writing workshops, and think systematically about how to best accomplish their goals. Join Sharon in this live webinar series, as she re-envisions the Five Pillars of Effective Reading Instruction to better reflect how students learn to read.
Register now for 10-11:15 am EST series »
Register now for 4-5:15 pm EST series »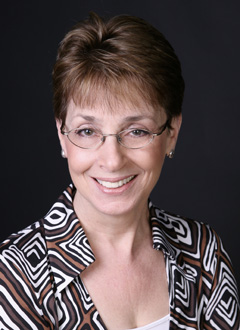 In these two consecutive multi-day institutes, Irene C. Fountas and Gay Su Pinnell will provide participants with an introduction to the LLI Systems and show how they specifically address the needs of struggling readers. Enroll in one or both institutes now and save!
A Comprehensive Study of the LLI Primary Systems - Leveled Literacy Intervention (LLI) for Grades K, 1, and 2
Learn More and Register Online »
Introducing the LLI Intermediate Systems - Leveled Literacy Intervention (LLI) for Grade 3 and Grade 4
Learn More and Register Online »

Professional Development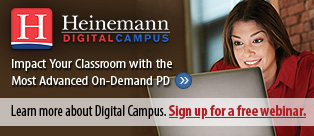 Heinemann PD Catalog-Journal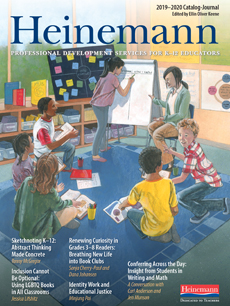 Be sure to read our latest issue of Heinemann's Professional Development Catalog-Journal. Our Spring 2013 issue explores how we can embrace the new emphasis on Common Core informational text without diminishing children's curiosity and appetite for knowledge, and the overarching importance of sticking with the foundations of best instructional practices.
Download and share provocative articles and resources presented by leading thinkers in our field here ».