Finding Joy in Teaching Students of Diverse Backgrounds
by Sonia Nieto
What does it mean to be a teacher today, when students are more diverse in language, culture, race, and social class than ever before? Sonia Nieto found and interviewed 22 teachers of varying backgrounds and school settings who help answer the question of what effective, culturally responsive teaching looks like in the real world. Their stories of success, failure, frustration and hope will resonate with everyone who has struggled to meet the needs of diverse students in our current sociopolitical context.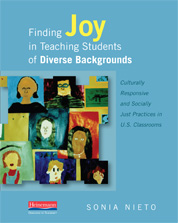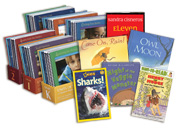 Bringing Standards to Life: Teaching for Engagement, Inquiry, and Understanding, Grades K-12
Jan 17-20, 2014 (MLK Jr. Weekend)

Presented by Harvey "Smokey" Daniels, Nancy Steineke, Donalyn Miller, Kristin Ziemke, and Sara Ahmed.

This is the ninth in our series of "Reading the City Institutes," in which educators don't just get talked at - they do. The program offers a compelling mix of keynote sessions, breakout workshops, and "homerooms."
Enroll by Dec. 4, 2013 and save!
New & Recent Titles for the Season
Teachers' Lounge
At Heinemann, we appreciate how vital it is to share your day to day challenges and successes with colleagues and to find the support you need. This is a space dedicated to you, a place to talk with peers, find solutions, and grow professionally. Visit the Teachers' Lounge »
Today's Hot Topic: WPM
Hi, I have a question in regards to WPM. A scenario: A student was taking a level J fiction test and was 97% accurate, 6/7 comprehension and read with expression, phrasing and intonation, but did not meet the mininum WPM requirement of 75wpm. Would you move that student on to the next level ...
Join the Discussion »
Heinemann Success Stories
Teachers around the country are finding solutions to vexing problems through the work of our authors. Listen to some of their stories.

Learn how Kristy has used Heinemann's professional books to build her classroom confidence and help her kids succeed.

Listen to Kristy's story|All Success Stories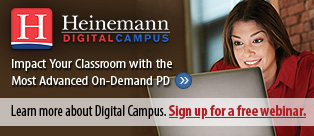 News & Events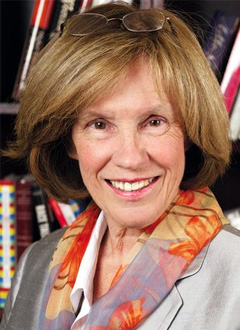 Lucy Calkins, founding director of the Teachers College Reading and Writing Project, and lead author of the Units of Study in Opinion, Information, and Narrative Writing series and Kate Roberts, staff developer at the TCRWP and coauthor of Falling in Love with Close Reading will unpack the implications of the Common Core State Standards for writing at a workshop sponsored by the Center for Development and Learning. To learn more and to register visit www.cdl.org or call 504.840.9786.



Trust Heinemann to help you meet and exceed
Common Core State Standards
For more than three decades Heinemann has supported teachers as they refine their craft and adjust to the shifting educational landscape. In establishing new national principles and goals in education, the Common Core State Standards (CCSS) promise to play a powerful role in shaping our teaching environment. more »